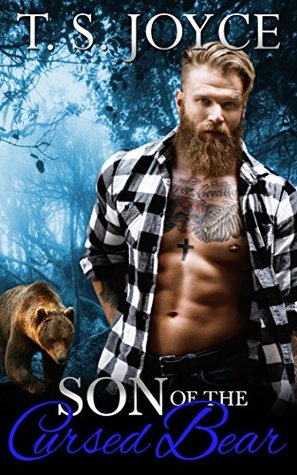 Bounty Hunter, Nox Fuller, has been challenged to do the impossible. He's supposed to bring the Red Dragon in for a year long stint in shifter prison, but this job could be the death of him. His focus should be on the hunt, but when he meets a shy shifter named Nevada, he can't help but be distracted by the curvy beauty. He doesn't care that she has trouble speaking to people. He's different too. But as he finds out exactly what kind of shifter he's falling for, he realizes he's in way over his head. Stuck between a war with the local crew, and the fire-breathing Red Dragon, Nox has to tread very carefully. Too bad he's the least careful bear shifter in existence. It's not just his safety at risk as he hunts Vyr though. The closer he gets to the dragon, the more danger he and Nevada are both in.
Nevada Foxburg has a life full of secrets. One chance meeting with a feral grizzly shifter from Damon's Mountains puts not only her at risk, but her people too. They're doomed from the start, and she's supposed to pair up with a shifter like her, but Nox is wild, battle-hardened, funny, sexy-as-sin, and too interesting for his own good. He makes life fun, and keeps her on her toes. But he's got secrets too, and when she finds out he's in her hometown hunting the most dangerous creature on earth, she has to make a choice. Stay safe deep in the sanctuary of her crew, or risk her life to have Nox's back.
About Author
T.S. Joyce is a USA Today bestselling author devoted to bringing hot shifter romances to readers. Hungry alpha males are her calling card, and the wilder the men, the more she'll make them pour their hearts out. She werebear swears there'll be no swooning heroines in her books. It takes tough-as-nails women to handle big old burly bear shifters.
Experienced at handling an alpha male of her own, she lives in a tiny town, outside of a tiny city, and devotes her life to writing big stories. Foodie, bear whisperer, ninja, thief of tiny bottles of awesome smelling hotel shampoo, nap connoisseur, movie fanatic, and zombie slayer, and most of this bio is true.
Keeping up with TS Joyce links
Newsletter
|
Facebook
|
Instagram